Noir Frame
The pinnacle of simplicity in structure – Noir Frame furniture stays true to the Bauhaus principles
of architecture and interior design for a beautifully bold style. Because of its neutral nature,
Noir's black framework offers a foreground focus that can work with almost any colour style –
from warm woods to rich greens and beyond. Want to maximise Noir's natural versatility?
Focus on flooring and wall effects with a glossy finish, lending a stylish sheen to reflect and
enhance the finishes. Alternatively, spice up your colour's strength and saturation to
soften the matt black shade and create a more balanced bathroom effect.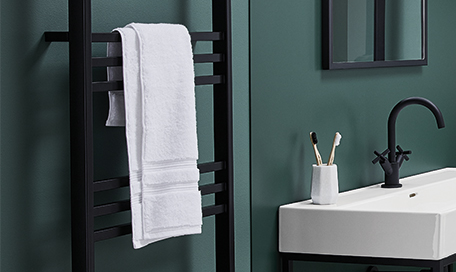 Noir Frame made from aluminum and come in matt black is a
fitted slimline basin, giving a modern and innovative display.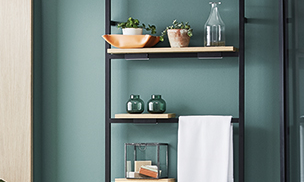 With the range also offering matching towel rails, shelving units and
frames with basins.
Shop the range