Bathroom planner
Your dream bathroom begins here. Our free online planner enables you to design and plan your space.
Work within your budget with the shown pricing and a shopping list of products.
Book your free design consultation where our City & Guilds trained consulatants can review and finalise your bathroom plan.

Using the planner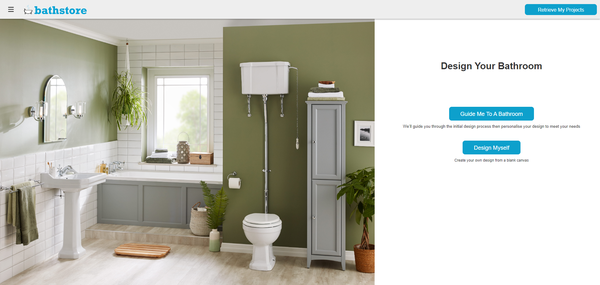 1. Design options
If you would like to start with a blank space to fully personalise and plan your bathroom,
select 'Design Myself'.

Select 'Guide Me To A Bathroom' if you would like to select a predesigned room.

With either option you can plan your space and add or change products.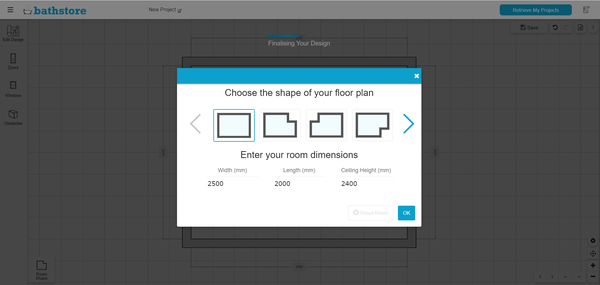 2. Floor plan
Here you will be able to customise your space.

Enter your room shape and dimensions.

Use the icons on the left-hand side to add any doors, windows or obstacles.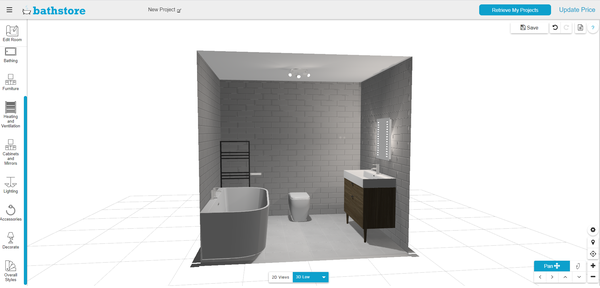 3. Personalise
Once you have your floor plan finalised, click 'Edit Design' to add or change products. Move items around as desired and even
view your design in 2D or 3D.

You can save or print your plan and view a pricing breakdown and shopping list.

Frequently asked questions
There is a wide selection of styles and products available to use in the planner. You'll be able to try different sinks, furniture, toilets, baths, showers and more. You'll even be able to add heating and mirror options.
You'll be able to finish the look for your design using the lighting, decorating and accessories available in the planner.
You can change any of the products in your bathroom plan in the last step 'Personalise your design'. Click the 'Edit design' icon and you will be able to make changes.
Click on the icon next to the pricing and you will be shown a full pricing breakdown of all products used in your plan. You'll be able to print the list ready to purchase online or in-store. Don't forget, you can book a free design consultation to discuss pricing, layout, and options available for you. Prices shown may not include all available discounts.
Click the 'Save' button in the top right-hand side. You will receive an email with a link to your design. If you forget the link or lose the email, click 'Retrieve My Projects' to edit your previous designs.
Use the help icon to help you navigate through the planner. If you are still stuck our instore consultants can help you with your design. Remember to save your design using the 'Save' button in the top right-hand side, then click the 'Appointment Booking' button. Your consultant will be able to access your saved design and finalise your plan with you.
For the best experience, you will need...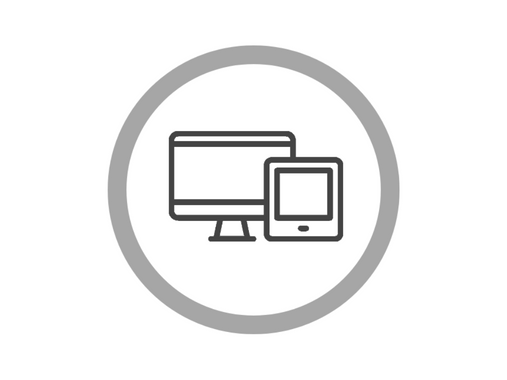 Device
The planner is optimised on a desktop or tablet. It can be used on a mobile, however, your interaction will be limited.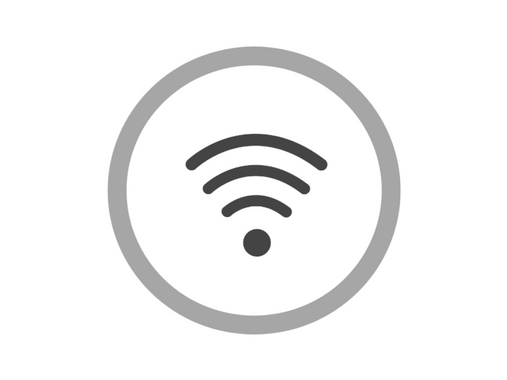 Internet connection
30Mbps or higher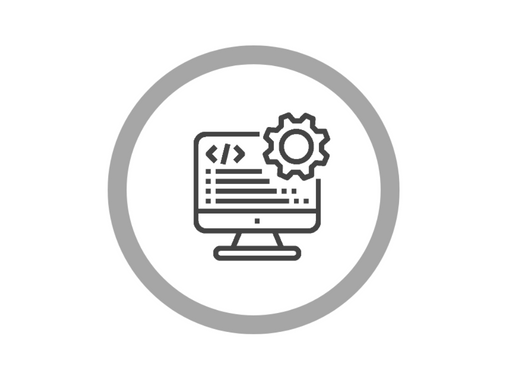 Recommended system requirements
8GB of system memory or higher.
Latest chrome or safari browser.
IOS version 13 or higher (for iPads).
Google Android v10 or higher (for Android devices)