While designing your dream bathroom, you may have already decided that a bath is a must-have for a relaxing soak at the end of a busy day. The next step is to choose how to fill it. And guess what, you don't have to limit your search to standard bath-mounted taps. The alternative is a bath filler. Although it has been around for a while, this great-value option is relatively unknown. However, it's an easy way to give your bathroom a really stylish look.
So, whether you're looking to create an ultra-minimal space, a zen-like sanctuary or a bathroom with wow-factor, we're here to show you the range of bath fillers that are out there for you.
What is an overflow bath filler?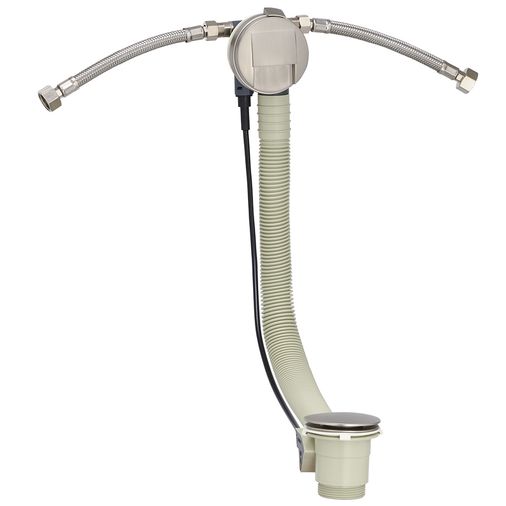 A simple yet very effective way to fill your bath, an overflow bath filler ticks all the boxes when it comes to form and function. It cleverly combines an all-important overflow – to prevent your bath from spilling over, leaving puddles or leaking through the ceiling below – with a neat and stylish way to fill your bath. Discreet, uncluttered and understated, the water simply flows from the bottom of the overflow, acting as a subtle alternative to a tap.  
Overflow fillers often come as one piece with a pop-up waste, controlled either by turning a portion of the overflow or pushing the waste down. They are comparatively easy to install for fuss-free fitting, too.
Is an overflow bath filler right for my new bathroom?
Opting for an overflow bath filler over a traditional deck-mounted tap offers a range of benefits. The obvious is that they create a clean and simple look by avoiding the need to fit taps to your bath. They are also operated by a concealed valve – hiding away the thermostat and giving you the choice to fit it where it suits you, rather than next to the tap or shower. You can also pair your overflow bath filler with a shower kit on the wall or a pull-out handheld shower attached to the bath deck. You can operate these from the same valve, simply by switching from bath filling to showering function.
These days, overflow bath fillers are also suitable for homes with a range of water pressures. Originally only intended for high-pressure systems, there are now options out there that work at lower pressures. It's worth checking with a plumbing expert to make sure you get the right one.
Channel a minimal look with an overflow bath filler
Many people choose this type of bath filler purely on aesthetics. Cool and modern, the beauty of an overflow bath filler is its ability to simplify your bathroom, making it easier to clean as well as look amazing. And whether you have a one-ended or double-ended bath, an overflow bath filler can be effortlessly incorporated as part of your design.
Small and neat, most overflow bath fillers are round and take up no room at all. In a range of finishes – from timeless to contemporary – you can also choose your filler for practical reasons. The Coolfill filler and waste, for example, both have an ABS body so they won't rust and stay cool when filling a hot bath. They're also chrome plated to give your bath the finishing flourish it deserves.
Wall mounted bath fillers create a spa-like sanctuary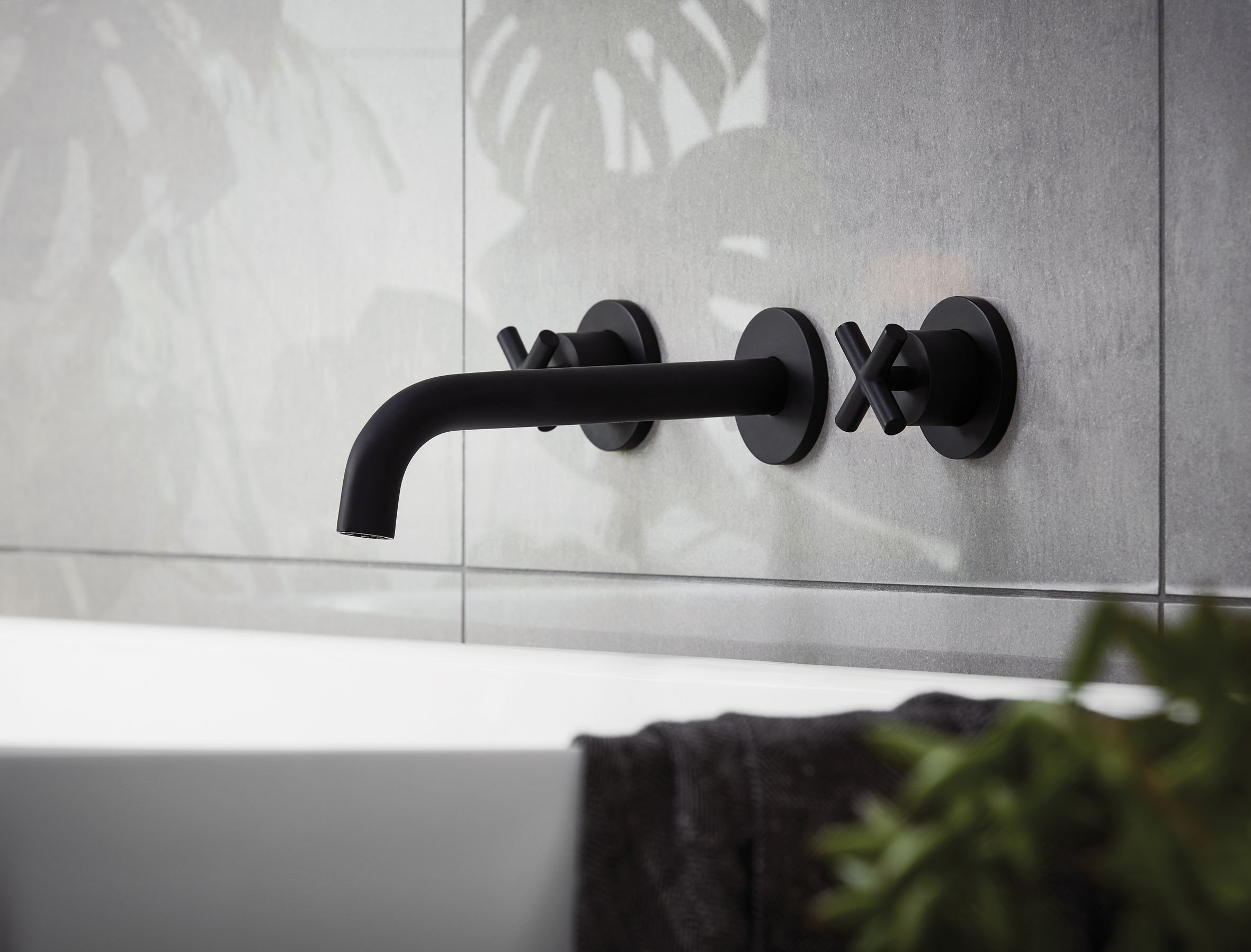 Another alternative to a standard, bath-mounted tap is a wall mounted bath filler. Leaving your bath free of fuss, this helps you achieve a spa-inspired look to create a calming sanctuary in your own home. The water cascades from the wall mounted faucets for a relaxing bathing experience. Mounted directly on to your tiles or splashback with taps alongside – or on a backplate with a tap incorporated – it's a seamless and stylish look. 
A wall-mounted filler is a great option if you have a fabulous freestanding bath. It ensures your bath remains the focal point of your room without being cluttered with taps. It's also a great choice if space is at a premium and you want your bath to retain a clean, simple look.
Achieve wow-factor with an external bath filler
The very latest in bathroom brassware, a floor-standing bath filler is the ultimate design choice for an on-trend home. Slim, elegant and superbly understated, get ready for a soothing soak by filling your bath from an external filler that oozes high-end style.
Imagine a stunning, freestanding bath taking centre stage, coupled with a floor standing bath filler in matt black, brushed brass or polished chrome. It's the definition of bathroom luxury. Many of our external taps are made with a long lasting brass body. This high-quality finish ensures quality, style and longevity. They're a practical choice, too, only requiring 0.1 bar pressure to provide great water flow.
Choose a finish to complement your interior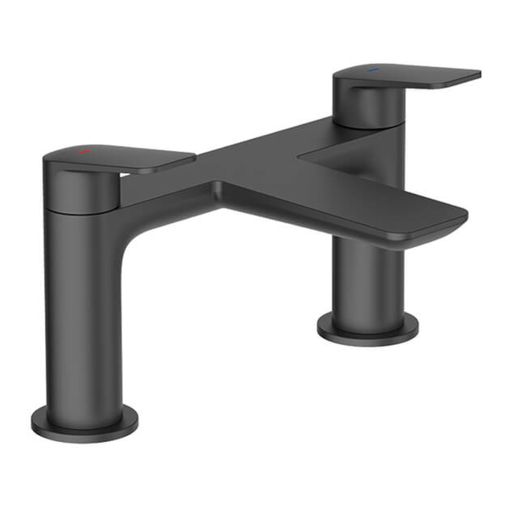 External, wall mounted and overflow bath fillers come in a range of finishes so you can create a look you love – from spa-like sanctuary to cool minimalist – without compromising on the detail. Polished chrome finishes give your space a timeless look, often at great value. While brushed stainless steel bath fillers, like Forge, ensure a high-end look and feel designed to last. For bathrooms with real statement style, a matt black bath filler adds a finishing touch like no other. The choice is yours!
Because these bath fillers are part of a wider range of coordinating items, you can ensure your chosen option works with the other details in your bathroom to create a cohesive theme throughout. Match your bath filler with a towel radiator, cabinet and mirror, not to mention your basin taps and shower head.