Your bathroom sink is usually the first thing anyone focuses on when then walk in – so you'll want to make sure you're happy with your design. With so many styles to choose from, it can be tricky knowing what to pick – but we're here to help. From modern masterpieces to stone cold classics, we've rounded up the best bathroom sink ideas around in one handy guide, ready for you to find your perfect pick.
Skip the pedestal for minimalist style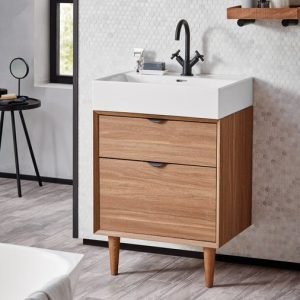 From extra floor space to a decluttered, modern look – there are plenty of reasons to pick a wall-hung bathroom sink instead of a pedestal basin. Practical and stylish, floating sinks are a fast-growing trend, especially when paired with extra storage underneath like a towel basket or toiletries tray.
At Bathstore, you'll find a wide range of wall hung bathroom sink ideas to choose from. For simple but sleek curved Newton and Falcon basins, or give your wet room the ultimate modern accent with a Noir Veneto sink instead.
Bring your basin and worktop together
If you're looking for seamless style from your bathroom sink, discover an all-in-one look with an integrated basin. By fitting your sink under the surface level of your vanity, it removes any joins between the two – inspiring clean line ideas throughout your bathroom.
Bathstore has a stunning range of built-in countertops with stripped back designs, so why not check out our MyPlan Slimline Worktop to see exactly how beautiful your bathroom can look? Crafted from polymarble and resin, it sits over your vanity station and adds the integrated basin for a flawless finish.
Make room for flawless storage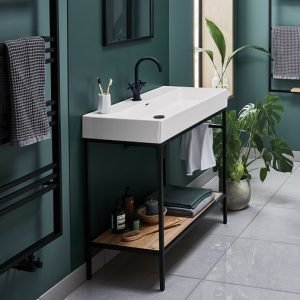 How can you make your bathroom sink more than just a pretty place to wash up? Simple, make it practical too. If you're tired of hiding your fresh towels and toiletries away in an airing cupboard or drawers elsewhere in the house, it's time to add some extra storage to your wetroom for an all-in-one solution underneath your wall-hung basin.
Towel rails and rings are the perfect place to start, but our wire baskets and glass shelves are also equally easy-to-install ideas for under your bathroom sink, ready to make the most of your space.
Put your sink up on a pedestal 
One of the most popular household styles, pedestal sinks are a staple of beautiful bathroom ideas. Not only do they hide all your pipework away behind a stylish ceramic stand, but they offer greater support than wall hanging bathroom sinks – so you can invest in something deeper and heavier without worrying about strain or damage to your wall.
At Bathstore, you can find pedestals and sinks in all shapes and sizes. Try our Scene, Falcon or Newton styles, designed to be mixed and matched for the exact ceramic centrepiece look you want.
Try sinks that are twice as nice 
If you live in a busy home, it can get exhausting fighting for space at the bathroom sink every morning. Our solution? Double up.
Double sinks are all the rage these days, offering the perfect mix of personal space and symmetrical style. Bathstore's MyPlan Double Basin is made with sharing in mind, bringing together the best of both worlds with compact but stylish designs for true His & Hers freedom. With white, wenge and oak finishes, it's easy to tailor to your own tastes too – so you'll never have to share the sink again.
Go green with bathroom style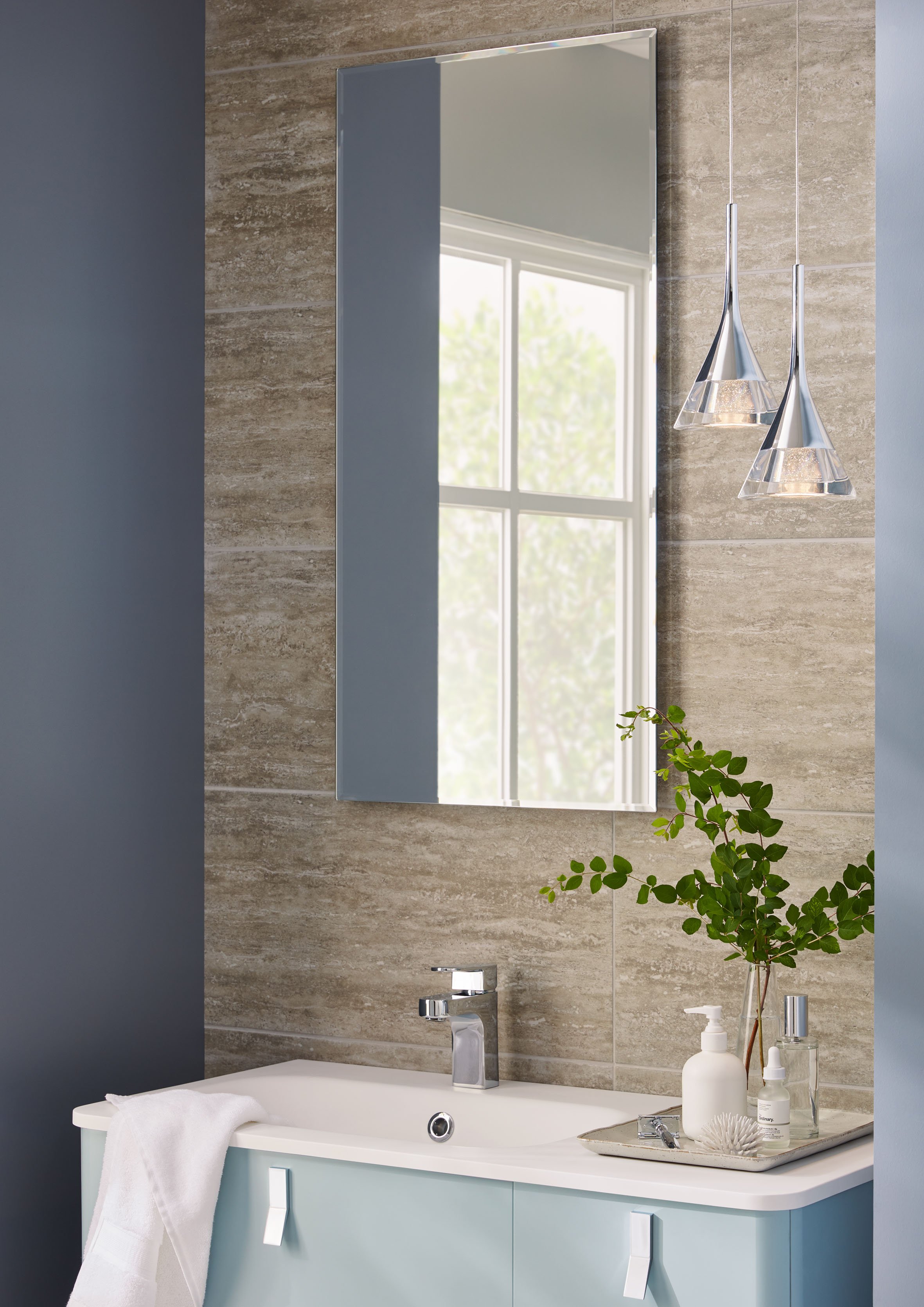 No matter whether it's warm and sunny or soft and grey, bring some greenery into your bathroom is a growing trend, and a great way to keep your spirits up all year round. Ideal for using alongside a countertop basin, a bright white bathroom sink offers a neutral backdrop to enhance leafy green style – with our Transition White Carrara Countertop proving to be a particular favourite.
As for the plants, just be sure to pick a low maintenance and humidity-loving variety like ferns, bamboo or begonias, and let them enhance your bathroom's décor and refresh your sink style in no time.
Find your look with the right furniture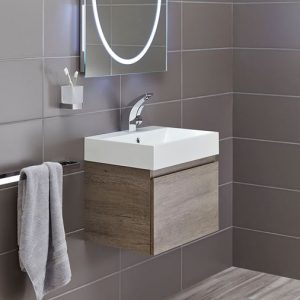 From making space in a small bathroom to adding the finishing touch to a large one, finding the right furniture can transform any space – especially with a bathroom sink built right into the top.
With a wide range of vanity and sink units available, you're sure to find ideas ready-made to combine washing facilities with all your bathroom's storage needs, while bringing the whole look together too. For stylish minimalism, try our monochrome Noir Basin & Frame units, or add some rustic elegance with Mino's Mounted Vanity Unit in Nebraska Oak instead.