Looking for minimalist bathroom ideas? If your answer is yes, you've come to the right place. Over the last few years we've seen a rise in simple bathroom designs that are simply an uncluttered joy to lay eyes on. The kind of space that really helps you switch off from the world outside and completely relax.
We've put together our favourite tips and tricks to help you achieve that dream space and feel more zen – after all a tidy home means a tidy mind. Here are our simple steps to a simple bathroom that feels clean, airy and effortlessly modern.
Ditch the clutter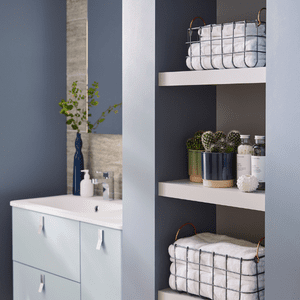 This may feel like an obvious start but it's probably the most important step to creating a minimalist bathroom. Those minis you brought back from your last hotel stay, that moisturiser you haven't used in years, pop them out of sight somewhere else. It's tough but true that if you're not using it every day, it doesn't belong in your new simple bathroom. For the items that you do use every day, why not pop them within reach on a glass shelf or in a wire basket.
Add some storage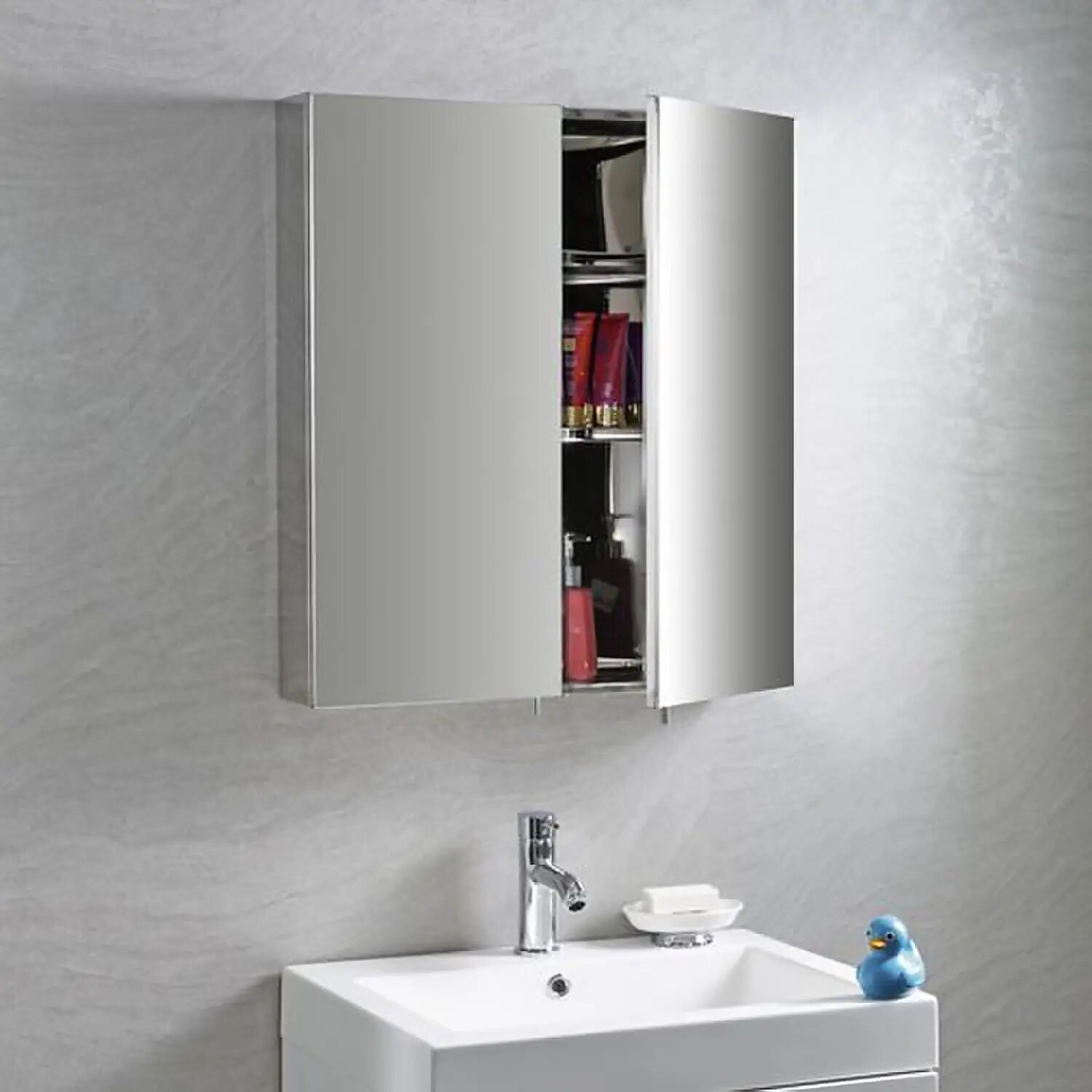 We know that you won't be able to ditch all the clutter in your bathroom. From shampoo bottles to loo rolls, some things are just essential to keep on-hand in your bathroom. That's why storage is so important in a minimalist bathroom. Make sure you have plenty of space to stow away items that would usually end up on the sides. This could be an under sink or mirrored over sink cabinet that doesn't add too much bulk or a pre-existing airing cupboard that's excellently organised.
Bring the light
Another way to help a room feel bigger, brighter and airier is to keep your colour scheme light – even just plain white if you can. From tiles to paint, white reflects light so even the smallest room will feel larger, This will not only bolster the simple bathroom look but wake the whole room up too.
Add light accessories
This light colour palette should even stretch to your towels and shower screen too. Think glass shower screen or a white curtain, teamed with white towels to match your light walls and tiles. When it comes together with the rest of the room, light accessories create a truly seamless, spa-like look.
Make a statement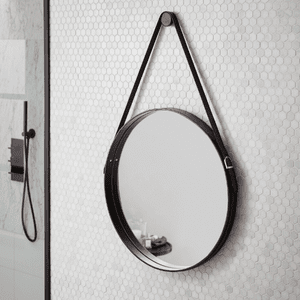 Our last point may have said to keep your colours fairly neutral, but that doesn't mean a simple bathroom can't still make a statement too. A colourful plant, framed picture, bowl of sparkling  pebbles or round mirror can still give you a minimalist bathroom feel. Just remember, less is always more.
Choose minimal fittings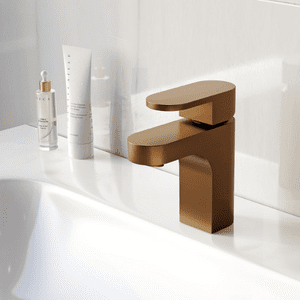 Another place to remember less is more, is when you choose your fittings. Again, light and uncomplicated will do the trick to create a minimalist look. Think silver and porcelain, modern mixer taps and glass shower screens, all alongside neutral fixtures and fittings.
Keep it clean
Last but not least, once you've designed your beautiful simple bathroom, keep it clean. Give your bathroom a spritz and wipe round a couple of times a week. Dust and dirt-free vanity units go a long way to creating a truly zen minimal space you'll love to spend time in.
And there you have it, our guide to creating a simple bathroom. Used our guide? We always love to see our customer's creations, tag us in your photos on social media today.