Dynamic, eye-catching and luxurious, wash bowl basins are a great addition to any modern bathroom suite. With their sleek lines and soft finish, they turn washing your hands into a deluxe experience and can transform the way the entire room looks.
Wash bowl basins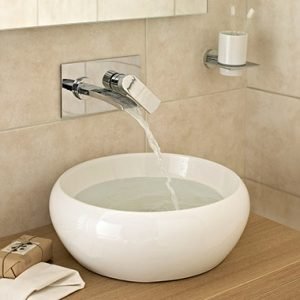 Wash bowl basins differ considerably – the shape and size varies as well as the colour. Some wash bowls are rectangular, others are more bowl-like in shape and a few take on a cylindrical shape. Some have a sloping edge – higher at the back and lower at the front – which creates a cascading look when the water pours from the tap. While these are not the smallest basins available, they make an elegant addition to any bathroom.
Wash bowls are not wall-mountable, so you will need something for the basin itself to be placed onto, such as vanity unit or work top. Atop a vanity unit, they can look sophisticated and stylish and, even though there is no room on the basin itself for storing things like soap or toothpaste, these can go alongside the basin on top of the unit.
The taps, too, sit on the outside of the basin. Wash bowls are not typically made with an overflow feature, so this could be a less suitable choice if you are looking for a child-friendly basin for the family bathroom. The overflow hole is simply there to help drain out the water if the basin gets full.
While wash bowls exude absolute luxury, they are available at a far from premium price. You can buy a good quality wash bowl for less than £100.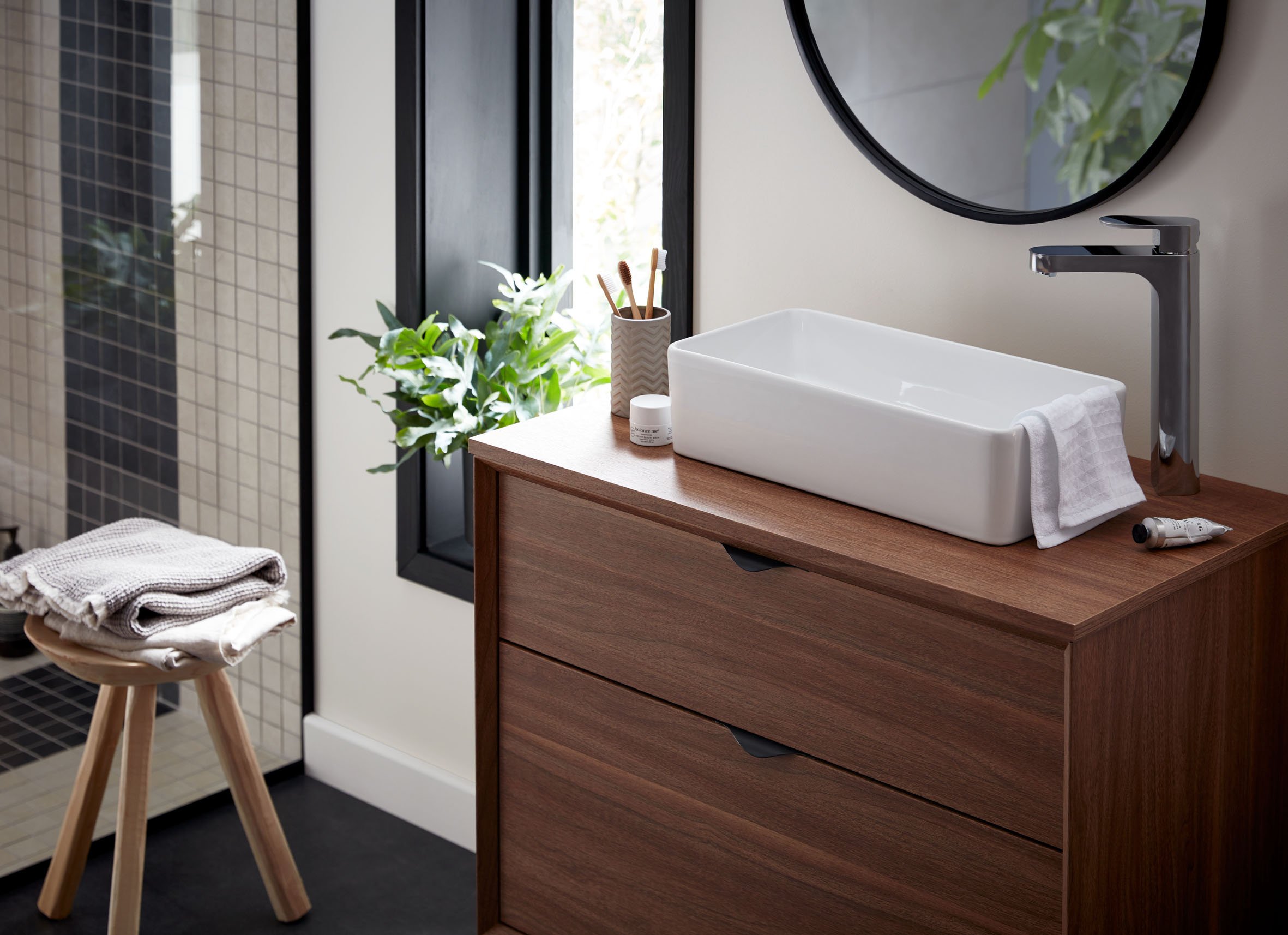 Every bathroom is different and, sometimes, a combination of styles can look striking. Generally, these basins look best in minimalist, modern bathroom suites, rather than more traditional ones. However, this is not a hard and fast rule, and whether a wash bowl will suit your suite will depend entirely on your individual bathroom. Set against the sleek, defined lines of a standing shower unit, a rounded wash bowl basin could look very appealing, whereas a rectangular basin with curved edges may look very sophisticated paired with a roll-top bath.
Wash bowl basins have the potential to be an elegant feature in your bathroom suite. With a variety of styles and colours on offer, it is easy to find one that will match your bathroom and make an event out of something as simple as washing your hands.