When you've chosen the right lighting for your bathroom, there may be one or two other fittings or accessories that could be useful in your space. For example, if you regularly use an electrical shaver, a shaver socket is a must-have fitting which can't be forgotten about.
Check out our additional accessories and fittings and ensure you have everything you need to complete your perfect bathroom.
Pull switch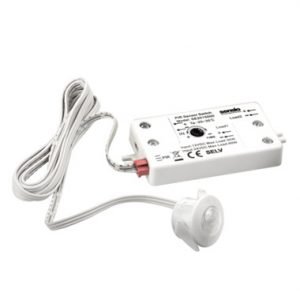 Also known as a "pull cord switch", this fitting is a classic addition to any period or vintage style bathroom. The pull cord switch is usually ceiling-mounted and has a long stretch of cord which hangs down to within arm's reach, so you can pull the cord to turn the light on and off.
Plinth lighting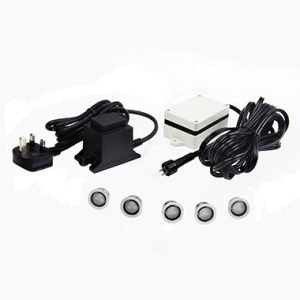 A smart addition to any modern bathroom, plinth LED lighting is fitted along the bottom of your bath panel. Using a sensor switch, these tiny lights will help you find your way during late-night trips to the bathroom. Alternatively, you can use these subtle lights to create subtle mood lighting for unwinding during a relaxing soak in the tub.
LED shelf
Another useful addition to a modern bathroom at the cutting edge of design is an illuminated LED shelf. Finished in chrome and glass, this ultra-modern shelf is stylish as well as practical, adding subtle light to the space whilst also being something of a feature for any decorative accessory or even your designer products!
Shaver socket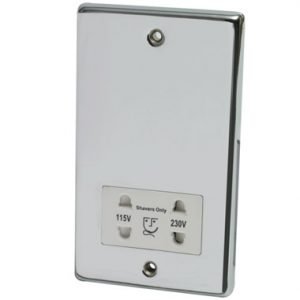 Shaver sockets are a handy addition to any bathroom if you've got an electric shaver or electric toothbrush which you use on a regular basis. Smartly designed to seamlessly work with any bathroom style, our shaver sockets come in white or chrome. Most shaver sockets have dual inputs for 115V and 230V shavers.