Family and friends should feel entirely comfortable and a little bit spoilt when they walk into your guest bathroom. The key to achieving that is to use your space efficiently and add a few personal touches.
Learn tips for designing a powder room they'll love just as much as you do. Explore our guide for inspiration on how to create the perfect guest bathroom.
Make it bright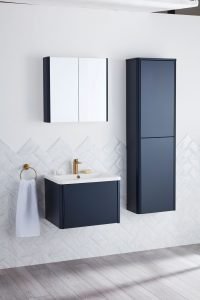 A light and airy bathroom will instantly make your guests feel welcome. It's great if your bathroom has a big window that lets in lots of natural light, but even those working with a small or dimly-lit space have many ways to brighten the space.
Create a light colour scheme
Whether you're painting, tiling, flooring, or doing a little bit of everything, opt for a soft and pale colour pallet. Pastel shades are great for a boutique-inspired bathroom, whereas soft whites and pale greys are perfect for an ultra-modern space.
Use mirrors to your advantage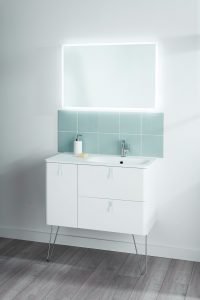 Mirrors can make all the difference when you're trying to transform a basic bathroom into a bright and welcoming space. Try to include at least two: a standard bathroom mirror above the basin, and a full-length mirror, which can be secured on the back of the door if you're struggling for space.
An illuminated mirror offers double benefits, as it will help to bounce light around the room while providing an additional source of illumination.
Embrace multi-functionality
While it should be dedicated to providing comfort for your guests, your powder room can still be intended to be useful when there's only you in the house. There are many ways you can turn it into a multi-functional space that's smart and stylish.
Incorporate plenty of storage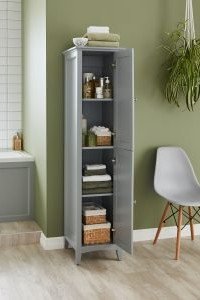 We can always do with a little bit more storage, and the guest bathroom is a great place to keep spare bathroom essentials, such as linens and extra products. Add bathroom furniture into the layout of your washroom. If you're working with a small space, a complete furniture set incorporates all the essentials into a clever, compact design.
Opt for a mirrored cabinet
A mirrored cabinet is perfect for a small bathroom as it fulfils the need for a mirror while providing added storage. Depending on your layout, you can fix one above the basin or on an adjacent wall, so your guests can check out their reflection and you can keep your spare products in a convenient place.
It's all about the atmosphere
There's nothing quite like stepping into a clean, tidy, and luxurious bathroom, knowing all the details have been prepared just for you. Give your guests that exclusive feeling by incorporating thoughtful touches into your layout.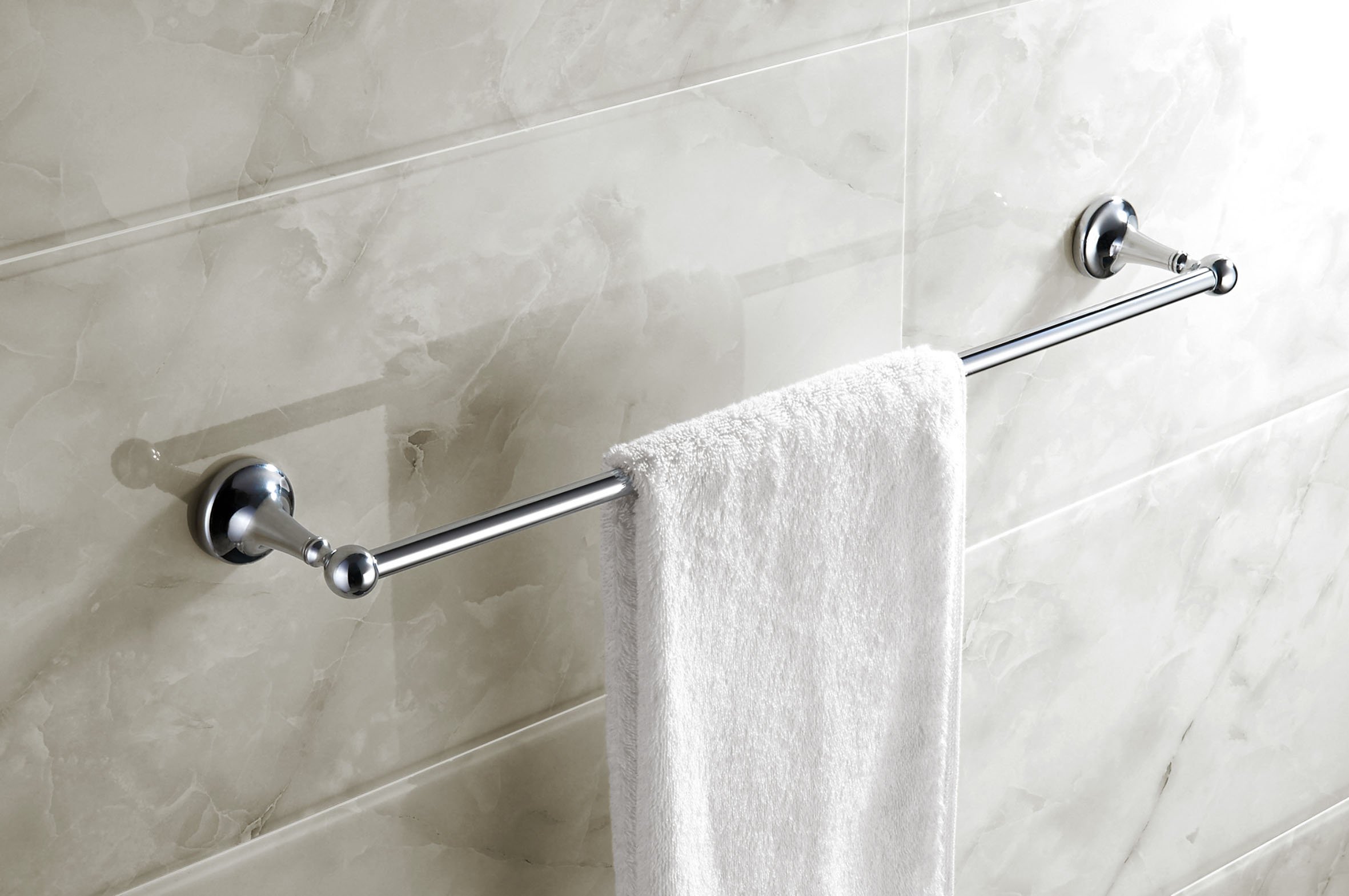 Lovely linens
The true definition of luxury is a fresh, luxurious towel waiting for you after an indulgent bath or shower. Make your guests feel special by treating them to exactly that – having dedicated guest towels is a simple gesture that's sure to go a long way. And don't forget to treat their feet to a matching bath mat!
Charming candles
Candles will instantly elevate your second bathroom to the next level. Whether you place a few tealights on the windowsill or style a collection of pretty ones on a wall-hung shelf, candles can bring warmth and cheer to any space whether lit or not. It's a simple and easy way to score major hosting points.
Space-saving tips and tricks
You might be lucky enough to have a medium or large space to play with, but guest bathrooms typically tend to be on the smaller side when it comes to layout. However, that doesn't mean you need to miss out on style or functionality.
Choose a clever shower
You can let your guests enjoy a luxurious bathing experience, even if you have a small space to contend with. An infold shower enclosure is designed to maximise your layout, with doors that fold inwards, allowing your guests easy access without compromising on usability
Use the nooks and crannies
Sometimes, to make the most of a small layout, you need to think outside the box and pay attention to the unexpected spaces. A corner basin, corner toilet, or corner cabinet can allow you to free up space in your bathroom while including all the essential features and offering a storage solution.
By thinking cleverly about your use of space and making an effort to add a touch of personality, you can create a powder room that everyone will love. Explore our 10 tips on improving your guest bathroom for more inspiration.