Cottage-style bathrooms are all about incorporating charming quirks, pretty details, and a light and airy atmosphere into your scheme. When designing a bathroom with a country-cottage theme in mind, it's important to balance simple features with unique touches, to create a cosy and welcoming space.
We've highlighted some of the key aspects of a cottage-style bathroom to help you piece together your dream design so you can escape to the country and enjoy some rustic relaxation.
Warm, wooden features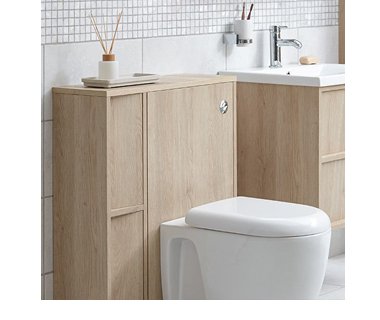 Exposed beams, natural panelling, and scenes of the countryside come to mind when we think of cottages, and you can capture the same aesthetic in your bathroom by incorporating wooden features.
Wooden flooring
Wooden flooring will bring a subtle air of character to your bathroom, creating a perfect foundation to build upon. For a true cottage look, opt for wooden flooring in a matt tone and natural-looking texture. Oak-style laminate flooring is a great option for creating a subtle, rustic feel with all the practicalities of modern floor panels.
Wood shelving and cabinets
Extend the cosy feeling to your bathroom walls by incorporating wooden shelving and cabinets into your design. Mixing and matching different shades and sizes will bring a touch of shabby-chic appeal to your space. Choose open shelves where you can display your favourite plants and accessories, or a wood-lined mirrored cabinet for added storage.
Rustic highlights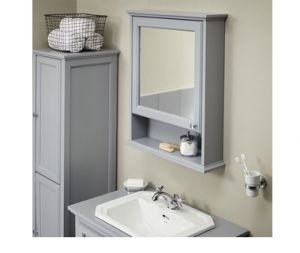 Whether it's a sloped ceiling, thatched roof, or secret cellar, cottages are loved for their individual quirks. Bring the beauty of imperfection into your cottage-style bathroom by incorporating rustic touches and details.
Cloakroom basin
Save space and embrace the vintage appeal of a cloakroom basin. The compact design gives these basins a unique quality, and mirrors the style used in the limited confines of some smaller cottage bathrooms up and down the country.
Perfect for adding a touch of intrigue and maximising the layout of your country-cottage bathroom. Pair it with cross head taps to finish off the look.
Freestanding furniture
Provided you have the space, furniture can bring both character and functionality to a bathroom, and choosing bulky, freestanding pieces will help to create a cosy atmosphere in a country-cottage theme. Opt for pieces that feature detailed lines and curvy shapes – keep an eye out for antique pieces or check out our Savoy range for true, rustic-vintage styling.
Pastel tones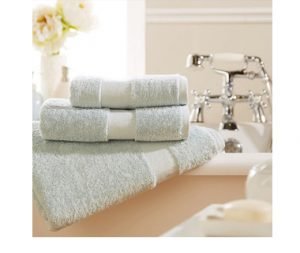 When stepping into a cottage, you should feel an instant sense of welcome and relaxation. Capture the same feeling in your bathroom by using neutral, pastel colours across your scheme to create a gentle, comfortable atmosphere.
Pastel-coloured tiles
Tiles are the perfect way to add a layer of depth and thought to your bathroom scheme. To channel a cottage-bathroom theme, choose timeless-style tiles in milky shades, such as off-white, peachy pink, or powder blue, and get creative – style them on a subtle statement wall or use them to frame your tub or basin.
Soft and creamy towels
Towels bring both texture and colour, to instantly create a relaxing mood in your bathroom. Enhance your cottage feel with subtle pastel tones – consider matching them with a key feature (such as pastel tiles) or mixing and matching different shades for a shabby-chic effect.
Eclectic accessories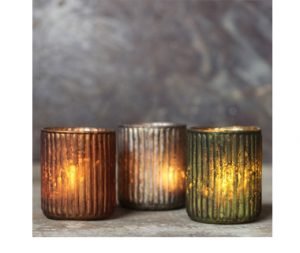 While less might be more in a modern home, cottages benefit from a spattering of bric-a-brac, with pictures on the walls, novels stacked on bookshelves, and quirky pieces dotted in every nook and cranny. Incorporate as many accessories as your heart desires into your country-cottage bathroom.
Candles
Every bathroom benefits from at least a few candles, and they're the ideal ingredient for adding atmosphere to a country-cottage room. From classic, white designs to patterned candles and vintage-inspired designs, you can mix and match to create your own perfectly haphazard feel.
Decorative touches
Incorporate your favourite decorative accessories to bring your unique personality into your cottage-style bathroom. Vintage figurines, family photos, and artsy vases will all add to the homely feel and add a thoughtful finish to your design.
By using neutral colours, antique pieces, and unique touches, you can design a bathroom that instantly triggers that cosy, comfortable, cottage feeling.