We all love a day at the spa – nothing takes care of our bodies and mind more than an indulgent pampering session. So why not treat yourself to a spa-like experience every day of the week? From beautiful pieces to spoil-me additions, we show you how to replicate a spa environment in your very own home. 
Make it a pamper zone
Create your very own pampering parlour by incorporating features that encourage much-needed me time. They don't need to be high-tech; you could simply install a more powerful showerhead for a more intense experience, or add a walk-in element to create a sacred showering area.
His and hers basins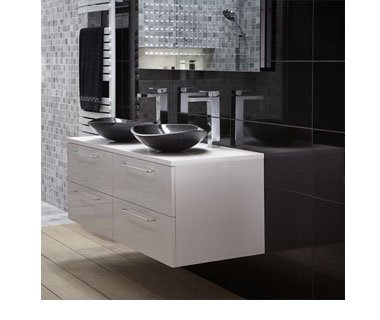 Nothing quite says luxury like his and hers rounded basins. There's something particularly zen about watching water trickling into a marble bowl. You can also save precious time first thing by brushing your teeth while your other half washes their face. Try contrasting the colour of the bowls with your vanity unit to create an eye-catching focal point. Round off the look with cascading waterfall taps.
Walk-in shower enclosure
A walk-in shower enclosure is a luxe addition for your spa-like setting. As well as looking grand, they also create the illusion of more space, thanks to their use of transparent materials. Getting in and out is easy too – no more bath edges to clamber over.
Less is more
It's best to keep the décor minimal in a spa-like environment – the less distractions the better. Try to leave significant gaps between pieces to make your space feel more open and spacious.
Neutral colour scheme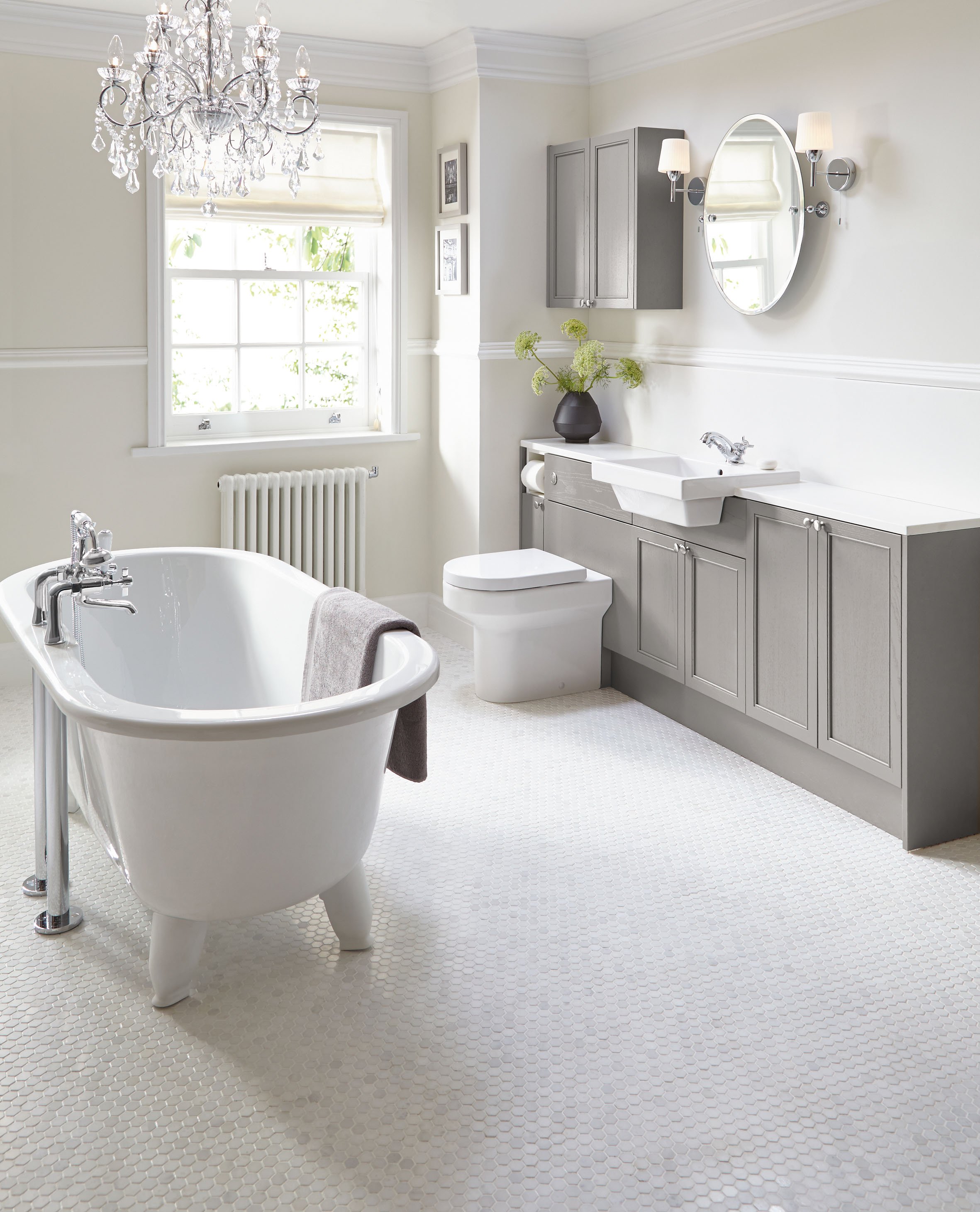 Neutral is the way to go when it comes to a spa theme. Pale colours will help create a restful haven you'll look forward to retreating to after a long day. Stick to oatmeal and creams for a traditional feel. These colours also work well with the light as they conjure up a relaxing atmosphere. Embrace the vintage vibe with a traditional looking vanity unit.
Clever storage
It's important to keep clutter at bay in a spa bathroom. A tidy space is a tranquil space, so the more items you can keep tucked behind closed doors, the better. Streamlined storage will conceal all your pampering essentials while adding the wow factor. Opt for a floating vanity unit to create a feeling of openness. Stack spare towels in a tall unit to keep them out of sight.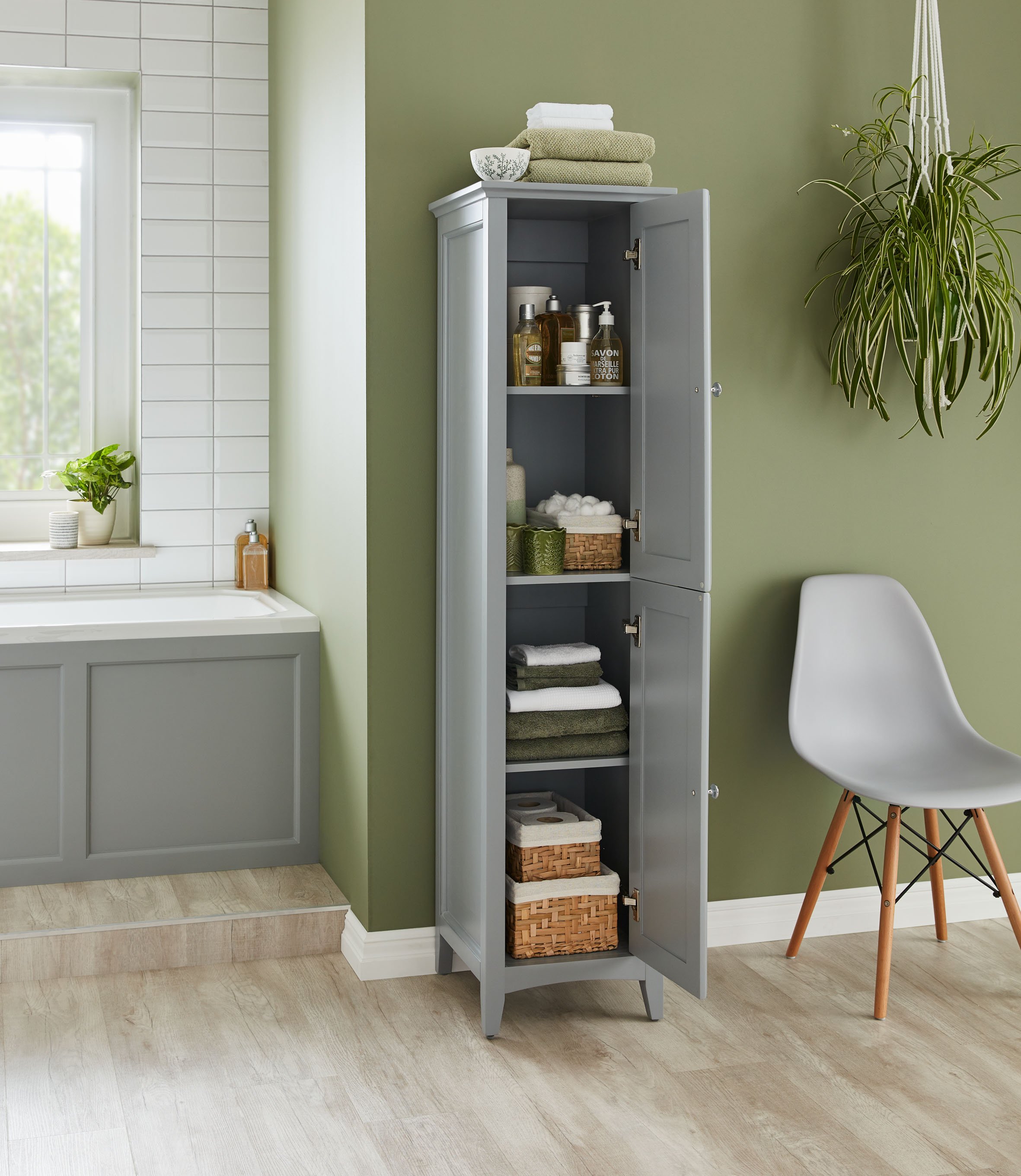 Add visual focus
Statement features are essential in a spa bathroom. Everyone enjoys lapping up lavish surroundings while they relax, so be sure to incorporate focal points to draw the eye and add to the ambience.
Freestanding tub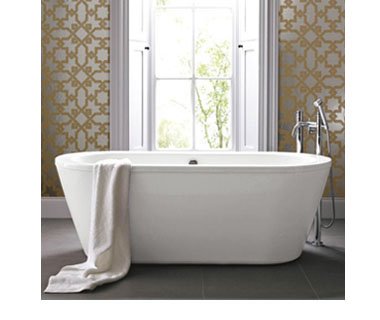 A freestanding bath is ideal for an indulgent pampering session. There's nothing more satisfying than lying back in a deep-set cocoon under a mountain of bubbles. Its sculptural lines also create a stunning statement. Make it the star of the show by placing it in the centre of the room and give it a graphic backdrop for extra impact.
Feeling inspired? Browse our design guides for more ideas on decorating your bathroom.