A free-flowing shower drain is an essential part of your bathroom, wet room or shower room. But if the water is draining away more slowly than usual – leaving you standing in murky water every time you shower –  the drain cover may well be clogged with hair or soap scum. 
It's important to check your drain's condition now and again to avoid problems building up and to help keep your shower tray or tiles cleaner. Thankfully, removing the shower drain cover – for replacement or cleaning – is a simple process, especially with Bathstore's easy-to-follow 'how to' guide.
What you'll need:
Screwdriver
Cleaning products/cloth
What is a shower drain cover?
In order for the water to flow away smoothly and efficiently from your shower or wet room, you need a clear drain and a shower waste (or trap). After all, who wants to stand in soapy water while you're trying to get clean? It's the job of a shower drain cover to not only hide the unsightly shower waste below, but help keep your drain free from blockages and add a stylish finish to your shower tray or wet room floor. 
Types of drain cover
There are a range of drain covers for showers, in styles that suit your shower tray or wet room – giving you the look you want.
Stainless steel shower drain covers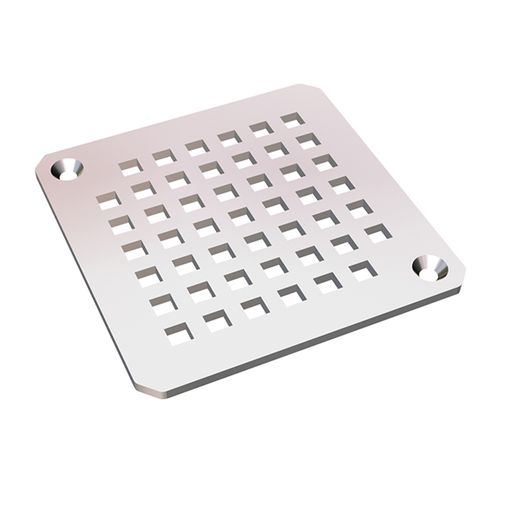 These combine classic style with long lasting quality. Designed not to rust, these grill-style drain covers are also easy to clean. In a brushed or polished finish, they will work with the look of your bathroom too, coordinating with taps, shower heads and accessories.
Chrome finish drain covers
Timeless and smart, choose a stainless steel shower drain cover if you're looking for a good value option for your bathroom, that won't go out of date. 
Brushed brass shower drain cover
For an on-trend shower with the latest brushed brass fittings, opting for a matching shower drain cover will complete the look.
Tonal shower drain covers
There are options out there designed to match your shower tray – from black and white to rose gold, slate and graphite. These will ensure a seamless look for your bathroom.
How to change and fit a shower drain cover
Step 1: Wipe your existing drain clean 
This will reveal the screws that hold it in place – allowing you to get at the fixings – or if there are no screws in sight, it may have simply clipped into place.
Step 2: Unscrew the drain cover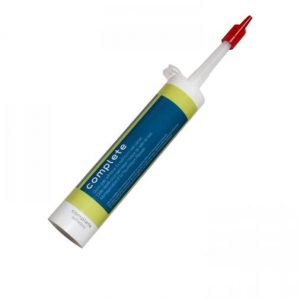 Using the correct screwdriver, remove the screws from your drain cover. If there is silicone sealant around the edges, you may have to carefully remove this before you can lift the drain cover up. 
If there are no screws visible, you may be able to gently prise the drain cover up with a screwdriver from its edge – but be careful not to shatter it if you want to replace it, or to damage your shower tray or tiled floor.
Step 3: Time to clean up!
Once your drain cover has been removed, it's likely to reveal a disgusting and slimy mess of hair and soap scum. There's nothing for it but to give it a thorough clean – whether you're replacing the old shower drain cover or fitting a new one. 
Step 4: Re-fit the cover and seal the deal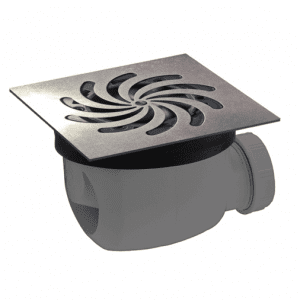 Once your shower waste is clean and free from any blockages, you can fit the new drain cover, simply by screwing it into place or clipping it in. 
If you had silicone sealant or calking there before, now's the time to reseal around the edges for a neat and waterproof finish.
Step 5: Tidy up time… and wait
Once you've cleaned up any old pieces of sealant and checked that no old screws are left in the shower, give the sealant a minimum of 12-hours to cure (dry) before taking a shower. And look forward to a refreshing and relaxing shower without dirty water sloshing around your feet!
How to remove a shower drain cover for cleaning
If you can see that your drain cover is simply logged up with hair or soap – not damaged or worn – it might only need a simple clean. Follow the same steps for removing the drain cover as above – and take time to thoroughly clean the drain cover and the waste below before refitting and resealing it. This should enable water to flow freely once more, keeping your shower tray or wet room floor cleaner and a more pleasant place to stand.