If you've got visitors coming to stay overnight or longer, you'll want to have a guest bathroom that's totally fit for purpose.
Now, when it comes to guests, you'll want to provide more than just a functioning toilet, shower, and basin. You need to create a luxurious spa-like experience for them to enjoy while they are staying with you.
From providing a variety of products to use, to the way your bathrooms looks, we've got a few tips to help you take your guest bathroom to the next level.
Prepare for perfection
No-one likes to turn up at their friend's house and find that the toilet doesn't flush properly, or that the taps leak relentlessly. Do your guests a favour and get these little problems fixed before they arrive – it will make a huge difference!
Deep clean the bathroom, too, so that by the time they get there it is so clean it sparkles!
Roll with it
Having spare toilet rolls is non-negotiable. However, what many hosts forget is that they should be easily accessible – no guest wants to ask where they can find the toilet roll.
These can be decoratively displayed in baskets or shelves, so don't be afraid to show them off!
Mirror, mirror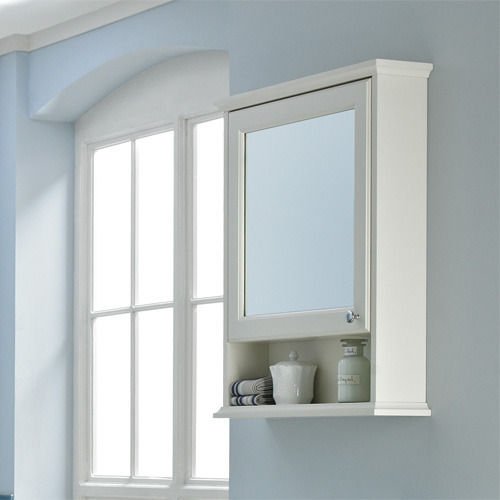 Of course, every bathroom needs a mirror, but it might be worth investing in two for your guest bathroom. A larger one to go on the wall or a mirrored cabinet will be a great place to start, but you may want to pop a small magnifying mirror in there, too.
This will be ideal if your guests are doing their makeup or shaving, and it can sit on top of a floor-mounted or freestanding cabinet, making their morning routines that much easier.
It's the little things that count
You know those little travel toiletries you pick up in hotels, or the ones you buy before you go on holiday? Well, the ones you never got round to using can make a great feature in your guest bathroom.
In a vase, large jar, or basket, you can store your unused lotions and potions for your guests to use. Chances are they will have forgotten to bring something, so having a handy shampoo/conditioner/sewing kit will come in really handy!
Kit out your cabinet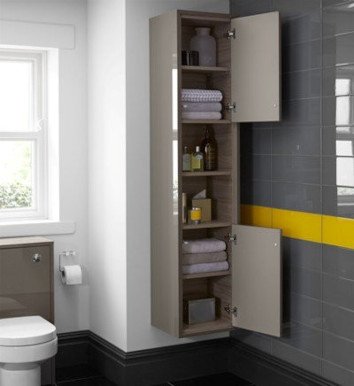 Perfect for storing all of your guests' toiletries during their stay, you might also like to fill the bathroom cabinet with a few essentials, too. A mini first-aid kit is ideal, so pop a few plasters and some paracetamol in there, along with a spare toothbrush or even a razor.
All the cleaning essentials should be in here too, so guests can leave it as clean as they found it. (Note: we doubt many guests will want to clean during their stay, but it's always nice to leave things there just in case!)
Dressing gowns
The quickest way to inject a bit of indulgence into your guest bathroom is to leave a couple of dressing gowns in there for guests to snuggle up in. This will invoke the feeling of a luxury hotel and instantly score you some serious points as a host.
Bin there, done that
It's easy to forget about putting a bin in your guest bathroom. Don't leave your guests having to smuggle their rubbish out to the kitchen bin, or worse, flushing it down your toilet!
A bin with a lid is a neat and tidy addition to any space, which will also preserve everyone's modesty.
Scent from heaven
Whether it's a scented candle, some potpourri, or a reed infuser, add something that smells nice to your guest bathroom, to make it feel really inviting as soon as your guests open the door.
Aim for a subtle smell, rather than anything overpowering. You can also achieve this with some bath bombs placed by the bath or on the counter-top, as this will look beautifully decorative as well as making the place smell good.
Towel tricks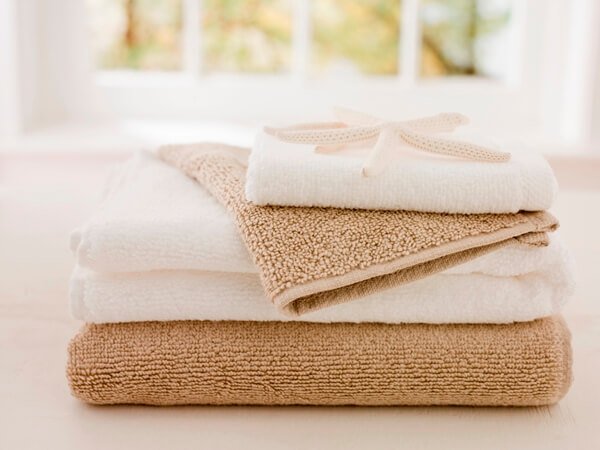 For the shower, for their hands, for their face, towels are an important feature in a guest bathroom. Provide each guest with the full set, so they don't have to ask for extras, and if they are staying for a prolonged period of time, give them a replacement set after a few days to keep them fresh.
A good trick is to buy guest towel sets that are a different colour to the ones you use, so whenever you have people come to visit you can quickly locate their designated towels. If you have one particular guest come on a regular basis, it might be nice to buy them one specially and have this ready for whenever they visit.
A treat for the toes
No-one likes stepping out of a warm shower onto a cold floor, so remember to keep a bath mat in your guest bathroom, too.
Indulge your guests with a really soft and fluffy mat that will give their toes a warm hug when they leave the shower. This tiny treat will make a big difference and, more importantly, save your guests from getting wet footprints all over the bathroom floor. Win-win? We think so!
Making your guest bathroom a really indulgent space and taking the time to kit it out with plenty of supplies will help your visitors feel at home and make their stay with you that little bit more luxurious.