Training your toddler to use the bathroom is a sign that they are growing up, so get ready to embrace this new chapter in their life and show them the ropes!
Toddlers are renowned for their temper tantrums, so we know that training your tot to use the bathroom is no easy feat. Follow our top tips to make using the bathroom a hassle-free task.
Potty training tips
Is your toddler ready to ditch the diapers? Between 18 and 24 months, most children are able to tell you when they need to 'go', so this is the time to train them to use the potty. Here goes…
Before you start, ensure your little one is familiar with the potty – tell them what it is and how they will use it. It might be worth mentioning that their playmates and favourite book or TV characters use a potty too, so they know it's a normal part of life.
Keep the potty in the same place each day so your toddler knows exactly where to find it in an emergency. Last-minute toilet trips are common in the early stages so be prepared for a mad dash. Locating the potty near the toilet in the bathroom is a good idea too – you could even try going at the same time.
Make up or learn a song that you and your toddler can sing every time they use the potty. You could learn a second celebration song too, to sing after they've finished on the potty. If that doesn't work, a musical potty that plays a tune when your toddler sits on it is another option – keeping your toddler entertained is key.
No more nappies! Make sure your toddler wears 'proper pants' rather than a nappy when potty training. You can also put your toddler if charge by allowing them to choose their own pants; their favourites will be the ones with children's characters on – they won't want to wet Peppa Pig or Fireman Sam.
Most importantly, remember to focus on the achievements instead of the accidents. This is a big step for your tot, so give them all the encouragement they need!
A toddler's morning bathroom routine
Establish a routine. Toddlers will get frustrated if they have to halt playtime to go wash, but if you take them to the same bathroom at the same time each day, they will become familiar and content with the routine. Although not always possible, try to stick to the same routine when you're out and about, too.
If your toddler usually wakes up hungry, then begin the morning bathroom routine after breakfast. Once they have a happy belly, they will be ready to visit the bathroom.
Always make sure the room is warm enough to undress and get out everything you need in advance including clean clothes to wear afterwards.
It's a good idea to invest in a mobile step so your toddler can reach the taps and towels themselves but keep a close eye on them so they don't slip.
Make brushing your toddler's teeth a breeze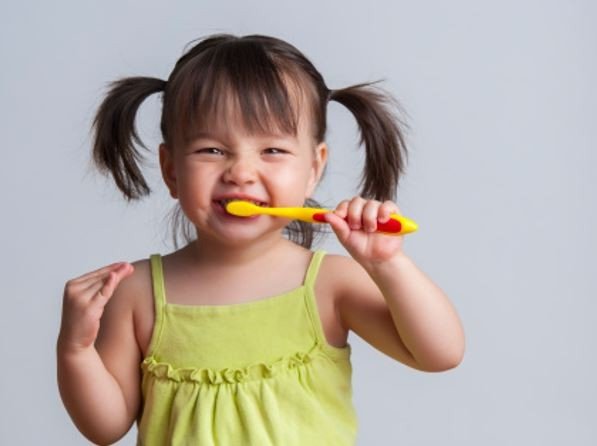 Constantly chasing your toddler around the house in an attempt to catch them and clean their teeth? Trying to keep your toddler's attention for just a few minutes can be tricky, but there are ways to make brush time a fun time…
Toothbrushes often come in cool designs and can even play music, so let your toddler choose their own. As well as being hygienic, changing toothbrushes every few months will keep their interest.
If you choose to buy a musical toothbrush, then sing along while you're brushing or create your own tooth-related-tune. If your toddler closes their mouth, stop singing, then start again when they continue brushing. They'll soon learn to keep their mouth open to hear the tune.
Explain to your toddler how important it is to keep teeth clean. They should always rinse their toothbrush after use and put it back in the toothbrush holder to keep it away from germs.
A bath time routine for toddlers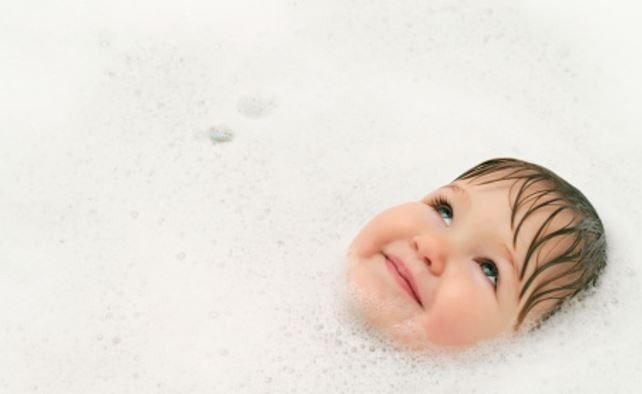 Try to bathe your tot at the same time each evening – that way, they'll be expecting it just like brushing their teeth.
Install a grab rail so your toddler can step in and out of the bath without a struggle. They can hold on to the rail to climb in and it will help them pull themselves out without slipping and sliding.
Baths that retain heat for longer are perfect for toddlers who enjoy their time in the tub – the water will stay warmer for longer while they splash and play. Products with low-level comfort have also been designed with small children or those with restricted mobility in mind. But if your toddler would prefer to shower, try installing a shower seat so they can sit safely and comfortably while you scrub.
If your toddler doesn't enjoy bath time, try incorporating other activities they do like. Take a look at our expert's blog on eight ways to take the stress out of bath time for ideas.
You're most likely to see a few toddler strops before these new routines become a success, but stick with it and have fun; practice makes perfect!